Sadly sometimes you just have to walk away from a marriage. It can be even worse when a partner is mentally ill. Bipolar disorder is a serious mental illness that may or may not manifest itself for years into a marriage. It is important to contact a divorce attorney that knows and is experienced in dealing with mental illnesses.
Bipolar disorder is distinguished by dramatic changes in a person's mood, from the elated highs of mania to the lows of depression. (WebMD.com).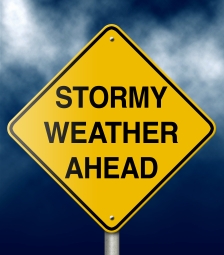 To handle a divorce in Colorado with a bipolar partner there are a few things that you need to do to not only protect yourself but to actually make things easier for your ex.
Contact an attorney
The very first thing you need to do after you leave is to contact an attorney. If your ex is not being treated for bipolar disorder or  not taking their medication you may be faced with your partners impulsive behavior, which can escalate if you try to talk to your spouse. Let the lawyers work it out.
If you feel that you are in danger tell your attorney! Your attorney can advice you with getting a protective order.
It is always sad when a marriage ends but protecting yourself, your assets and your children have to take top priority during your Colorado divorce. Get an attorney that can help you!