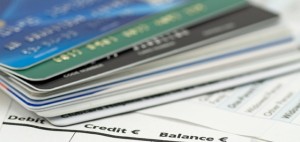 Divorce is a complicated process that involves the division of not only property and assets, but also the division of debt. There is often a lot of joint debt to divide during divorce proceedings, which is often identified as credit card debt, automobile loans and mortgages. During your divorce, it is important to not only get the property and assets that are rightfully yours, but you also want to protect your credit. This will ensure that your credit is maintained both during and after the divorce proceedings are final.
During The Divorce
It is important to be aware of your credit rating and all debts that are allocated to your name. The only way to have a record of this information is to obtain a credit report from one of the reporting bureaus. After you have obtained your credit report, you can identify all debts that you are either solely or jointly responsible for. This could result in you removing your name from accounts or closing accounts. Account transfers and account freezes are also options in some instances. It is important to understand that once you have filed a petition for divorce all obligations can't be changed without the consent of your spouse. This consent aspect can complicate the process.
It is important to pay all of your bills regularly both before and after you file for divorce. This includes even the bills that you are jointly responsible for. If your spouse fails to pay bills that have your name on them, you may need to pay these bills in order to protect your credit. It might even be possible to get reimbursement for these expenses at a later date. Many credit card companies will not allow you to close an account with a balance, but you often have the ability to freeze the account for your protection.
After The Divorce
A divorce settlement will assign each spouse sole responsibility for different debts. If any debts assigned to your spouse have your name attached to them, it is vital to take the steps necessary to have your name removed. Secured debt like automobile loans and mortgages can only have your name removed from the loan if it is refinanced. Failure to refinance should result in your spouse selling the asset and paying off the debt.
Due to so many variables associated with debt during a divorce, you should seek the services of a Colorado divorce lawyer for more information.