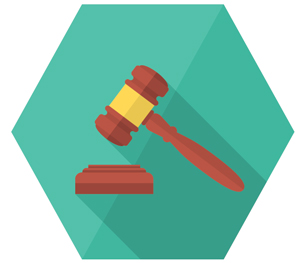 Court orders are serious legal matters, and must be followed through. Therefore, family court judges often treat contempt of court actions very seriously, even deciding to sentence violators to prison terms.
A contempt of court action is just one of the relief avenues that you can take when your ex-spouse is not following through with a court-ordered directive.
For a person to be held in contempt of court:
He or she must have been subjected to a valid court order.
He or she must have full knowledge or awareness of that order. For instance, for a parent to be found in contempt for violating a court-ordered child-support plan, he must be aware of the payment that he is required to to make every month.
He must also fail to comply with that order, and must be in clear violation of that order.
He must refuse to comply with the order.
Contempt must be the correct and appropriate action to be taken in the situation.
Finally, a note of the contempt hearing must be served to the person, and he must be given a chance to present his side of the hearing.
If the court finds that there has been contempt, it can take one of several actions.
The court may issue an order aimed at encouraging the person to comply.
The person may be ordered to pay forfeiture for every day that he's in contempt.
He may be required to pay restitution in order to compensate for the losses that the injured party has suffered.
He may also have to pay other expenses incurred by the other party in bringing the contempt of court motion.
If the contempt is related to the violation of a parenting plan, then the court may actually decide to modify the provisions of the parenting plan.
As a very last resort, the court may also consider imprisonment.
The last two are extremely serious penalties, and can affect your access to your children in the future.
If you have been served with a contempt of court action, or want to discuss contempt of court, or want to get your ex-spouse to comply with a court-ordered family law directive, consult with our Colorado family law attorneys. Call 303-956-3580 for a FREE consultation with an attorney today.