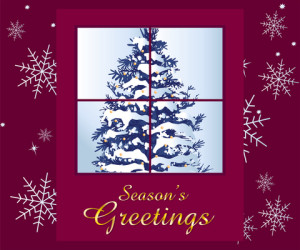 When the holidays come around for the first time after your divorce, you may feel mixed emotions. You may feel apprehensive and more anxious has the holidays approach. It is going to be different and an adjustment period, and you can still have memorable holidays.
Holidays – No Children
If you do not have children together, then once the divorce is final, you won't have to be a part of your ex-spouse's life. You can go about your life and enjoy your holidays how you choose.
Holidays & Children
If there are children involved, determine the best way to share their time before the holiday arrives. If you are on good terms and can get along with your former spouse, you could have a mutually agreed upon plan on sharing the holidays. You could choose to split up the holiday so that both parents can spend time with the children or you can choose alternate holidays in an odd year – even year schedule, so that each parent has a change to spend holidays with the children. If you can't get along with your ex, it may be a good idea not to see each other or spend time around each other. If you do see your ex during the holidays, be sure to keep things civil and pleasant for everyone's sake.
Even though you are now divorced, you can find a way to enjoy the holidays just as much as you ever have.