Culver Van Der Jagt, Esq.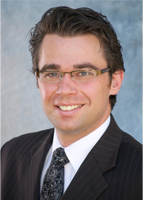 Culver Van Der Jagt began his legal career as a paralegal in Littleton, and continued with the same firm after he graduated from law school. He founded his own firm in March of 2009 in order to personalize his services and offer lower fees to his clients and to achieve your divorce as efficiently and as quickly as possible.
Van Der Jagt Law Firm encourages couples seeking a divorce to settle things out of court and file for an uncontested divorce or to submit the matter to mediation when possible. Mr. Van Der Jagt can assist with moving this process forward. This is not only better for the couple, but it is much less stressful for the children. If however adversarial proceedings are required, Culver Van Der Jagt is a highly skillful advocate.